Check Our urd cable Production Videos:
Please kindly send us your inquiry aerial URD aluminum cable list and order quantity. Our sales team will reply you within 12 hours. Email: summer@hdcaerialbundledcable.com
Quadruplex/Triplex/Duplex URD Cable Parameter List
URD cable introduction
URD cable are used at overhead transmission lines in rural areas, mountains and forest area power grid transformation. And it used to connect the circuit system between each village, and then the power delivered to each household. Aluminum urd electrical cable consists of single 、two、three or four conductors concentrically assembled together. Under normal circumstances, between the conductors should be stranded. Stranded compressed in order to make the cores more compact, the space is smaller, the cable as a whole is also more beautiful. If you have requirements, we can laid the conductors parallel to one another if so specified. Email: summer@hdcaerialbundledcable.com

Huadong Cable Group will manufactures aluminum urd electrical wire according to your requirement. The cable comes with phase conductors and one neutral conductor. According to different standards, the aluminum urd conductors are all insulated in a black polyethylene jacket. While using a yellow line to mark the neutral messenger or without insulation for identification. If you want to learn more about it, please feel free to contact us. Email: summer@hdcaerialbundledcable.com

What is the urd electrical cable's specifications?
About aluminum urd cable wire specs, different aluminum urd cable standards have different corresponding parameters. The code name and method of expression will also be different. Such as aerial bundled cable、secondary aluminum urd cable、 service drop cable and so on. Although they are different expression, all of them are overhead insulated cable used by overhead power transmission. We will also use urd 2、urd 4 or other names to represent detailed parameter standards. No matter what cable you need, as long as you provide the specifications, Huadong Cable Group can produce for you. Email: summer@hdcaerialbundledcable.com

How to place the urd cable wire production equipment?
Aluminum urd cable manufacturing using a large length of the continuous combination of superposition mode of production. The impact of such a manufacturing method on the production of aluminum urd wire and cable is global and controllable. It involves and affects: production process and equipment layout、production organization and management and quality control. At the first, production equipment workshop must be based on product requirements of the reasonable production process. So that all stages of the semi-finished products, followed by the flow. Email: summer@hdcaerialbundledcable.com

Then, equipment configuration to consider the production efficiency of different production capacity balance. And some equipment may have to configure two or more in order to make the production line capacity balance. Therefore, according to the product and the production quantity, the reasonable combination of equipment and the production site must  balance to layout. We can't talk too much in the article because of word limit, we can if you want to know more details. Email: summer@hdcaerialbundledcable.com

How to carry out aluminum urd cable production management?
In the secondary aluminum urd cable production process, production organization and management must be scientific and reasonable, accurate and meticulous, strict and meticulous. The operator must be meticulously carried out according to process requirements. Any one problem, will affect the smooth flow of the process, affecting product quality and deliver to you. Especially multi-core aluminum urd cable, a certain length of the line or basic unit is short. Or the quality of the problem, the entire length of the cable will not be enough, resulting in scrapped. Conversely, if a unit is too long, it must be sawed so that create waste. In order to save your cost, please come to Huadong Cable Group to buy qualified products. Email: summer@hdcaerialbundledcable.com

How to carry out urd underground cable quality management?
As the aluminum urd cable production process is a combination of large length of the continuous superposition of the production mode. So that any part of the production process happen a moment of problem, it will affect the entire cable quality. Quality defects occur more in the inner layer. If you did not find it timely and terminate the production, then the greater the loss. So every aspect of quality management are extremely important.  Email: summer@hdcaerialbundledcable.com
You can't reassemble and replace the other parts if urd electrical has some problems. Because the aluminum urd cable and wire production is different from the assembly-type products. URD aluminum electrical wire or cable parts of any quality problems or process, the cable is almost irreparable and make up. Email: summer@hdcaerialbundledcable.com

That is why post-processing are very negative, not saw a short and cut is downgraded, or scrap the entire cable. Huadong Cable Group deeply know the importance of quality management of wire and cable. We must carry out the quality management through the entire production process. Therefore, every step we manufacture the aluminum urd cable, are in strict accordance with your quality requirements and technical parameters. If you are ready to purchase urd electrical cable, believe me, Huadong Cable Group is absolutely your best choice. Email: summer@hdcaerialbundledcable.com

How to choose the right electrical urd cable?
When you selection of aluminum urd wire and cable, it is necessary to consider the use of cables, laying conditions and safety. Determining the specifications (conductor cross-section) of wire and cable. Generally consider the selection conditions of heat, voltage loss, economic current density, mechanical strength, etc. According to experience, because of low-voltage power line has larger load current, generally according to the conditions of heat to select the conductor cross-section. And then check its voltage loss and mechanical strength. Email: summer@hdcaerialbundledcable.com

Low-voltage lighting line because of its high requirement for voltage level, you can first select the conductor cross-section in accordance with the allowable voltage loss conditions. And then check the heating conditions and mechanical strength. If you have no experience, you can . Huadong Cable Group is a professional manufacturer of aluminum urd cable. Our company has professionals to solve your problems, and choose the right urd electrical cable for you. Email: summer@hdcaerialbundledcable.com

Customer Case: We have exported URD aluminum wires and cables to more than 30 countries,such as: Russian, America, Yemen, South America, North America, The Philippines, Middle East, Africa, Asia,Oceania countries and etc. Email: summer@hdcaerialbundledcable.com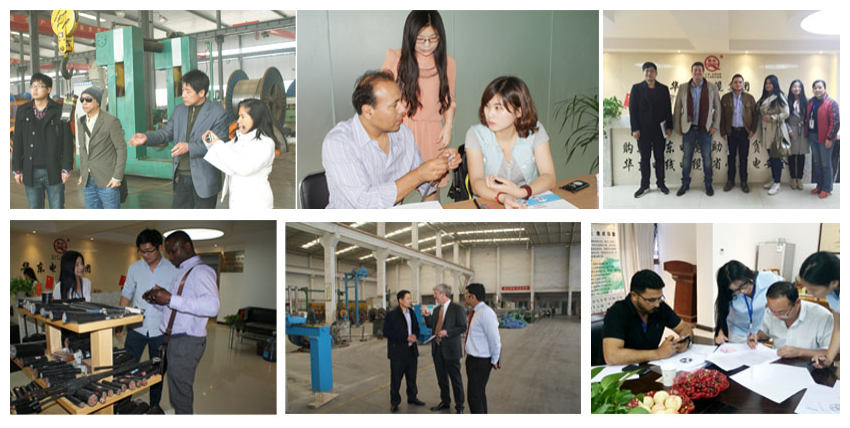 Custom Service
Huadong Cable Group can customize ABC aluminum URD Cable for you, you just need leave us your requirements. And we will reply you within 12 hours. Email: summer@hdcaerialbundledcable.com