Check Our Production Videos:
Please kindly send us your inquiry 2-2-4 aluminum wire list and order quantity. Our sales manager will reply you within 12 hours. Email: summer@hdcaerialbundledcable.com
224 Aluminum Wire Parameter List
224 aluminum wire construction
224 urd wire consists of three individual conductors which are stranded assembly together. We can lay the conductors parallel to one another if so your requirement. The 2-2-4 aluminum wire comes with 2 phase conductors and one neutral conductor or Load-bearing core. Two phase and neutral cores are laid up in a bundle with a left hand lay or a right hand lay. The conductors are all insulated in a black polyethylene jacket or XLPE. And the neutral messenger is marked with a yellow line for identification. In some national and regional standards, the neutral messenger is bare conductor. Wherever you come from, whatever the standard 224 urd wire you want, Huadong Cable Group will manufacture for you. If you have decided which 224 aluminum wire you need, please leave your message or contact us any time. Email: summer@hdcaerialbundledcable.com

How to store and transport 224 urd wire
There are some instructions about how to store and transport 224 urd wire. Hope you can take these advice to protect your aluminum urd cable. The storage period of the aluminum urd cable starts from the date of the finished product leaving the manufacture factory. It is generally not more than one and a half years and the longest is not more than two years. 224 aluminum wire shall be rolled periodically during storage. Email: summer@hdcaerialbundledcable.com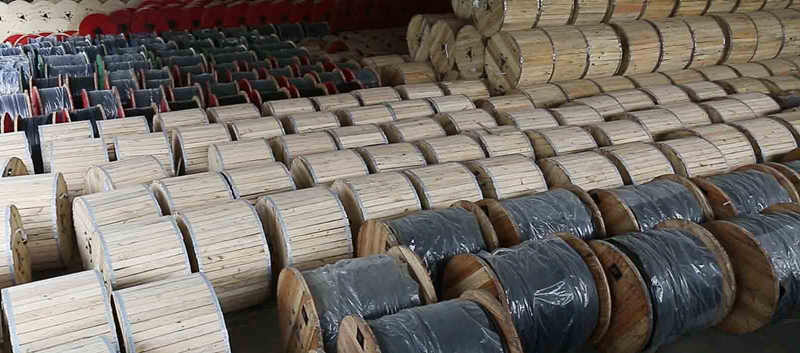 In general, rolling in three months in summer and other seasons could be postponed as appropriate. When you roll the cable drum or cable coil, you should turn the part that faced down the ground to the top, to avoid the bottom damp rot. In addition, please always pay attention to whether the cable head is intact or not during storage. It is strictly prohibited to drop cables from high places or cable disks with cables when you transport cable, especially at lower temperatures (generally about 5 ℃ or below). Throwing cables lead to insulation layer and over sheath cracking easily. If you want to know more about 224 aluminum wire, we have Live Help to talk with you. Please feel free to contact Huadong Cable Group. Email: summer@hdcaerialbundledcable.com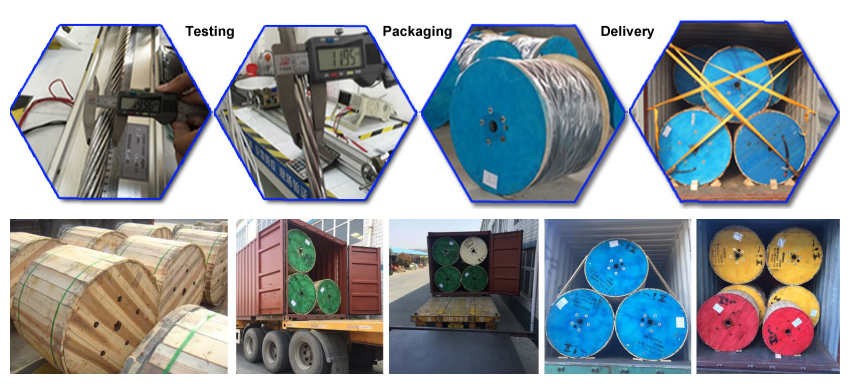 Our Advantages
Product Process: We produce the (aerial bundled cable) ABC cable use the high quality aluminum material. Every production process has been strictly checked by our professional technical engineers. Email: summer@hdcaerialbundledcable.com
Packaging&Delivery: Every type of 2-2-4 aluminium wire cables have been rigorously tested before shipment.

Custom Service
Huadong Cable Group can customize aluminum wire for every customer, you just need leave us your requirements. And we will reply you within 12 hours. Email: summer@hdcaerialbundledcable.com